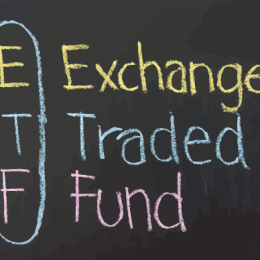 When ETFs were first introduced, most only tracked the largest and broadest Indexes, but in recent years, they've grown in sophistication and popularity. Today you can buy …
Foreign Outsourcing Companies Face Challenges
(3/19/18)
I've written about outsourcing to foreign countries before, but I've never really thought about what might be going on in those …
Trezor Vs. Ledger: Which Is The Best?
(3/15/18)
The need for a safe keeping of cryptocurrency investments is slowly becoming vital as days go by. Thanks to the established organizations, they …
Independent Consulting Guide: Marketing Yourself
(3/15/18)
Based on the overwhelming positive feedback that I got from Part 1 of my Going Independent series (sans the usual few naysayers that hate me in …
Watering and Feeding Bonsai
(3/16/18)
Various factors affect the amount of water and fertilizer you should give your bonsai. Some trees are "thirstier" than others. The …
Butterfly Pictures
(3/13/18)
Butterflies are peaceful creatures. Nothing they do can possibly annoy anyone. It doesn't hurt that they're beautifully patterned and …
Refine your Poker Skills Without Having to Leave the House – Try These Strategies Today
(3/12/18)
Source: Jessica Dawley via Facebook  If you're looking to improve your poker game, it has never been easier. Before the internet took the …
4 Things You Need to Know About Using Ibogaine as a Treatment for Drug Addiction
(3/19/18)
Over the past decade, the opioid drug crisis has exploded in this country. One of the leading causes of death in the United States is drug …
A Brief Look at Antibiotics
(3/18/18)
E. coli bacteria Antibiotics are commonly prescribed in most countries, yet very few people know what they are, how they work, their side …
Emergency Bicycle Repairs: Brilliant Ideas to Get You Out of a Jam
(3/11/18)
No matter how prepared you are, sometimes things happen that will test your ability to find a solution. Sure, you could always call a taxi, but a …
High-Yield Bond ETF: Take On Risk for Better Returns
(3/06/18)
I've written in the past about bond ETFs and how they represent a portion, albeit small, of my portfolio. Up to this point I've only …
IRA, Roth IRA, Roth 401K Guide: How Are They Different?
(2/23/18)
In addition 401K plans, there are two other outstanding tax deferred accounts, Individual Retirement Accounts (IRAs) and Roth Individual …
A Quick Look At Canada's Registered Retirement Savings Plan (RRSP)
(2/18/18)
A Registered Retirement Saving Plan (RRSP), is a program offered by the government of Canada where individuals can invest money during their …
Port-Royal National Historic Site, Nova Scotia: Recreating a French Settlement
(3/17/18)
During a trip to Nova Scotia, we visited the Port-Royal National Historic Site, a living-history attraction near Annapolis Royal.
Horicon National Wildlife Refuge in Wisconsin: The Largest Freshwater Cattail Marsh
(3/09/18)
The International Crane Foundation, the only institution in the world to breed all 15 crane species, including the highly endangered whooping …
See the Will Rogers Shrine of the Sun, Colorado Springs
(3/05/18)
Quite by accident, my husband and I discovered one of the most breathtaking attractions in Colorado Springs, Colorado — the Will Rogers …
Camouflage on the Reef: How Fish Hide in Plain Sight
(3/12/18)
When predators are at large, it obviously pays to be inconspicuous. One way is to blend into the background in the hope of avoiding detection by …
How Schooling Works Among Freshwater Fish
(3/08/18)
Schools of fish can consist of just two or three fish or over a million. Some species form huge schools, such as the grey mullet in the Caspian …
Pet Alligators (Allgatoridae): What You Need To Know
(2/26/18)
The alligators and the caimans, are different from the crocodiles in that when the mouth is closed, the teeth of the lower jaw are not visible. …