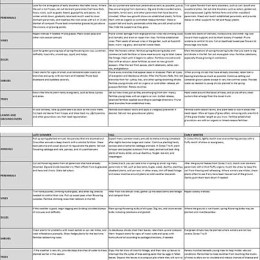 Despite what many people think, gardening is a year round activity. Planting, fertilizing, and pruning are best done at different times of the year.
Organization Success: It All Comes Down To Projects
(4/14/18)
Organizations will grow or fail entirely based upon their success in managing projects. Project management will be the yardstick by which future …
Independent Consulting Guide: Do You Have What It Takes?
(4/03/18)
Yesterday, I received yet another email from a developer asking me how I went about establishing my own independent consulting practice. To be …
Swoopo Review, Bid Strategy and Tips
(3/25/18)
Swoopo.com, now DealDash, is the next generation in online auctions. Unlike eBay where your average Joe posts items for sale, Swoopo acts as the …
6 Bonaire Shore Dives On the South Side
(4/05/18)
In Bonaire, shore dives are the norm. In fact, it's the shore dives that is the big attraction as it allows people to dive where they want …
Bonsai Styles
(3/30/18)
Over the years, bonsai enthusiasts have frequently tried to reclassify the styles, and their many sub-divisions, into which plants can be …
The Modern Family Tree Search – A Quest To Discover Our Ancestry
(3/26/18)
Over a span of forty years, the quest to discover our ancestry has gone from being the awkward school family tree assignment to becoming an …
Do Athletes Need Extra Protein?
(4/19/18)
Any serious body builder would swear by protein supplements. They don't go anywhere without their protein shakes or their protein bars. But …
Free Workplace Health and Safety Manual
(4/15/18)
Safety is no accident. Every worker has the right to a safe working environment. Every worker has the right to be properly trained. Every worker …
Modalert Modafinil: The advent of smart drugs
(4/13/18)
Over the past three decades, smart drugs have become a popular and effective way of treating certain ailments that in most cases are associated …