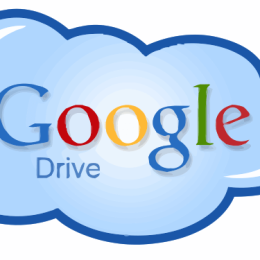 The idea of storing files in the cloud and being able to access those files from any location where there's an internet connection is appealing to me. Aside from the convenience, cloud-based storage also acts like a backup that almost guarantees I won't lose my […]
Republish Old Posts for WordPress
(11/23/15)
Introduction The Republish Old Posts plugin, inspired by the now defunct and no longer available Old Post Promoter, helps revive old posts by …
The Best Project Management Methodology
(11/20/15)
I received an e-mail from a visitor to my site who described the following situation: Hope you're fine. I was wondering if you could …
Enhanced Plugin Admin for WordPress
(11/10/15)
It's a reality that plugin developers quietly drop support for their plugins when they become busy with other things or just lose interest. …
Scuba Diving Photos: The Best of Flickr
(11/14/15)
see original Ever wonder what you might see if you went scuba diving? There's just no way I can describe what's under the water. The …
15 Funny Animal Signs
(10/17/15)
I had a revelation the other day that there are probably some funny signs out there related to animals. Sure enough, the wonderful users of …
A New Diver's Guide to Underwater Photography
(9/27/15)
My interest in photography has followed me underwater. I think it was just my third or fourth dive when I first brought a camera with me. …
Returning to Play After a Sports Injury
(11/12/15)
Caution must be used before putting an athlete back into the game. It's important to realize that sometimes a lot of pressure may exist to …
So You Want to Run a Marathon?
(11/08/15)
The story goes that in 490 BC Pheidippides, a Greek messenger, ran from the battlefield of Marathon to Athens to announce that the Persians had …
Nutrition and Diet Myths
(10/19/15)
Below are some nutritional myths that we hear often. Sometimes things are repeated so much that we're inclined to believe they are true, …
8 Reasons Why The US Economy Sucks
(11/10/15)
I have generally had a negative outlook on the economic future for a while. I'm not even a negative person… that is the scary part. I …
Green ETF: Investing in Feel-Good, Eco-Friendly Companies
(11/02/15)
The trend to "go green" is increasing in popularity. In fact, I heard today that demand is so high that there's even a $1 …
10 Overly Niche ETFs: They'll Happily Take Your Money
(10/27/15)
A recent Forbes article reports that there are around 407 exchange traded funds (ETFs) available for trading. Crazy, isn't it? The market …
Charlevoix, Michigan: 26 Mushroom-Shaped Buildings to See
(11/18/15)
Each year, our travel plans include a stop in Charlevoix, Michigan, home to art galleries, gift shops, cafes — and mushroom buildings.
Hackberry Visitors Center and Museum, Arizona
(11/16/15)
I'd never heard of Hackberry, Arizona until I happened to see a photograph in a magazine of what I thought was an old abandoned gas station …
Pendleton Woolen Mills in Washougal, Washington: Turning Sheep's Wool Turn Into Fabric
(10/31/15)
Until we toured the Pendleton Woolen Mills in Washougal, Washington, we had no idea how much goes into turning sheep's wool into fabric.
Behavioral Defense: Freshwater Fish Strategies To Avoid Predators
(10/29/15)
Even if the predator does detect its prey, the game is far from up. Fish have a variety of behavioral strategies available to them to avoid …
Adult Reef Fish: The Final Stage In a Fish's Lifecyle
(10/25/15)
The final stage in a fish's life cycle is adulthood. To reach this point, each individual fish must have overcome virtually insurmountable …
Chin-Chiller: Will It Really Cool Your Chinchilla?
(10/13/15)
We prefer to avoid reviewing an item that we haven't actually owned, but when we read about a product called the Chin-Chiller, we …