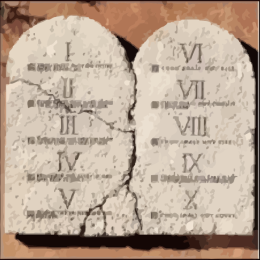 It's very likely that you'll try several investment strategies before you find the one that best suits your goals and investing style, but there are some basic investing principles that hold true for all strategies.
Retail Investors are Idiots And the Pros Bank On It
(3/25/15)
It'd be an exaggeration to say that I'm a fan of Jim Cramer. I do enjoy watching his show while at the gym as it makes the 30 minutes on the …
Steel ETF: Growth Means Building and Buildings Require Steel
(3/22/15)
As far as basic materials go, steel is one of the more important ones. We see steel everywhere we go and continued growth in countries like China …
Mutual Fund Investing Strategy: Taking Advantage Of the Skills Of Others
(3/18/15)
Many people will tell you that Mutual Fund Investing isn't actually a strategy, but I disagree. When you invest in mutual funds, you and many …
Ouray, Colorado: The "Switzerland of America"
(4/24/15)
One visit and you'll see why this Colorado town is known as the "Switzerland of America". My husband and I never really had a favorite vacation …
Giant Springs State Park, Montana: One of the Largest Freshwater Springs in the World
(4/23/15)
My family always enjoys stopping at Giant Springs State Park in Great Falls, Montana. The park is named for the huge spring discovered in 1805 by …
Bar J Chuckwagon Supper and Western Show, Wyoming
(4/22/15)
Against a backdrop of the stunning Teton Mountains near Jackson, Wyoming, our family enjoyed a wonderful evening filled with great food and …
How Reef Fish Defend Against Predators
(4/27/15)
The coral reef is a dangerous place for all its inhabitants; most animals live in close proximity to a host of dangers and different kinds of …
Marsh and Ditch Habitats: How Freshwater Fish Survive In These Environments
(4/15/15)
Many of the fish that find their way into aquariums originate from harsh, inhospitable habitats. Some of the conditions found in aquatic habitats …
Chinchilla Pictures
(4/14/15)
Just about every pet owner ends up taking pictures of their chinchilla. And with the increasing popularity of digital cameras, it has become …