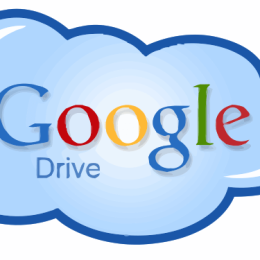 The idea of storing files in the cloud and being able to access those files from any location where there's an internet connection is appealing to me. Aside from the …
Get Your Money Right With Stocks
(5/15/17)
Investing in stocks can be something that seems difficult for some individuals. Even though more people are investing in stocks than ever before, …
Russia ETF: Live There? Nope. Invest? Maybe.
(5/12/17)
Did you know that you can find Russia ETF options around energy, finance, consumer and technology sectors? This is not something that a lot of …
10 Overly Niche ETFs: They'll Happily Take Your Money
(4/29/17)
A recent Forbes article reports that there are around 407 exchange traded funds (ETFs) available for trading. Crazy, isn't it? The market …
Brooks' House of Bar-B-Que in Oneonta New York
(5/24/17)
I enjoy looking for unique restaurants while I travel. But my favorite eatery is here in my hometown of Oneonta, New York: Brook's House of …
Santa Cruz Surfing Museum, California
(5/23/17)
I've never tried surfing. But I dove right into the sport's history at the Santa Cruz Surfing Museum in Santa Cruz, California, …
Train Buffs Must See the Golden Spike National Historical Site in Utah
(5/22/17)
If you're passionate about trains and history, there's one place you absolutely must see: The Golden Spike National Historic Site at …
Chinchilla Pictures
(5/25/17)
Just about every pet owner ends up taking pictures of their chinchilla. And with the increasing popularity of digital cameras, it has become …
Freshwater Aquarium Tools, Calculators, and Spreadsheets
(5/15/17)
The web is full of tools, calculators, and spreadsheets that can help you plan and maintain a healthy aquarium. However, it can take time to find …
Are Raisins Safe for Chinchillas?
(5/11/17)
L Miller asks… I have heard different descriptions of how raisins affect chinchillas. One pet store person said that toxins from too many …