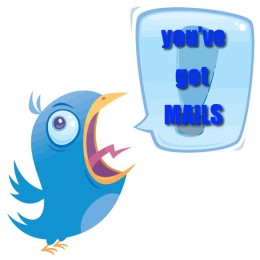 Introduction Have you ever noticed that your site was submitted to social media sites, but only days after the submission? Ever wished you had known about the submission so you take measures to increase the visibility of the submission? By settng up rules that are [...]
Rational Unified Process (RUP) Methodology
(3/01/15)
The Rational Unified Process attempts to capture many of modern software development's best practices in a form suitable for a wide range of …
Don't Accept Royalties
(2/23/15)
It is very, very rare for a piece of software to go on to be a huge revenue generator for a company. As such, it's a bad idea to get in to an …

Strategy and Planning: Overcoming The Failures
(2/18/15)
This post builds on the fundamental principle that many of the challenges stem from the fact that project management is not the primary purpose …
Surviving a Tsunami
(3/03/15)
A tsunami is not a tidal wave. They are in no way related to the gravitational forces that influence the tides. Instead, tsunamis are a series of …
Attract Hummingbirds And Butterflies To Your Garden
(3/02/15)
Shutterbugs with green thumbs are in luck. With a little work it's possible to bring the magic of butterflies and hummingbirds to your garden. …
NY Botanical Garden Orchid Show Review
(2/28/15)
I've been living in New York state for over 15 years and in that time I've been to a lot of the touristy places and also some of the favorites of …
Bone, Muscle, and Joint Injuries: How To Treat With First Aid
(3/04/15)
The musculoskeletal system is made of bones that form the skeleton along with muscles, tendons, ligaments, and joints. These things give the body …
Strength Training: Tips To Help You Achieve Your Goals
(2/25/15)
Strength is defined as how much force a muscle can exert against a given resistance. For example, how much weight one can bench press in a single …
Heat Cramps, Exhaustion, and Stroke: An Escalating Series of Warnings
(2/22/15)
Out bodies create a lot of heat. This happens even in cold weather. Most of the heat we create is from our normal metabolic activities even while …
Technology ETF: On-Going Fund Gains From the Never-Ending Tech Cycle?
(2/27/15)
If you are interested in accessing a popular sector of the investment market, you should consider a technology ETF. This is going to be an …
When the Stock Market Tanks (And You Know It Will)
(2/01/15)
If you're an old-time exchange traded fund (ETF) investor, you've probably been witness to fairly significant declines in various sectors of the …
How Does ETF Pricing Work?
(2/01/15)
Ever wonder how ETF share prices remain in line with the current prices of the underlying stocks? The process is quite simple really although the …

Kumback Lunch in Perry in Oklahoma: One of the States' Oldest Cafes
(2/28/15)
When we travel between our summer home in Minnesota and our winter home in Arizona, we always stop at the homey Kumback Lunch in Perry, Oklahoma.

Bishop Hill in Illinois: A Historic Landmark With Over 12 Buildings From the 1800s
(2/24/15)
I first visited tiny Bishop Hill, nestled in the heart of northwestern Illinois farmland, about 35 years ago. Totally charmed by its story, …

Eartha, the World's Largest Rotating Globe in Yarmouth, Maine
(2/21/15)
Maps from the DeLorme Company helped us navigate countless backroads. So when we needed new ones, we headed for their headquarters in Yarmouth, Maine.
Catfish: The Vacuum Cleaners of the Freshwater Fish World
(2/26/15)
Although almost absent from temperate waters, there is a huge diversity of catfishes in the lakes and rivers of the tropics. Their diet is just …
How Fish Manage to Live on a Coral Reef
(2/17/15)
Fish are one of the most successful groups of animals on the planet. There are over 20,000 species of fish, occupying every imaginable habitat. …
Chinchilla Sounds
(2/07/15)
Chinchillas make a variety of sounds. The most common is a "barking" sound that they make to indicate that they're scared and to warn other …